The Superior Hiking Trail Association publishes the official trail guidebook, databook, and trail maps. These critical trip planning tools are available for purchase in our online store, at our Trail Information Center in Two Harbors, MN, and at selected retail locations, including outdoor gear shops and State Park gift shops.
SHTA recently released the Trail Atlas of the Superior Hiking Trail, which is also available in a digital format on the Avenza Maps mobile app.
Guide to the Superior Hiking Trail – 9th Edition
The guidebook details the 300+ miles of the Superior Hiking Trail. Useful for the casual day-hiker, trail runner, weekend backpacker, or long distance thru-hiker the guide provides:
Mile-by-mile descriptions of each trail section, including spur trails
Access and parking
Campsite descriptions and distances between campsites
Water sources
Reference sections
Published in 2017, revised and reprinted in 2021.
Superior Hiking Trail Databook
The Superior Hiking Trail Databook is a compact, easy-to-carry guide designed to help you explore the premier footpath along Minnesota's North Shore of Lake Superior. This guide provides the most vital information you need to enjoy the Superior Hiking Trail.
Detailed information for over 300 miles of trail, 94 backcountry campsites, and over 50 trailheads.
Accurate mile points between trailheads, campsites, water crossings, trail and road junctions, and more.
Elevation profiles for the entire main trail.
Compatible with southbound and northbound travel.
Written for the thru-hiker, backpacker, day hiker, trail runner, or occasional saunterer.
However you prefer to travel on the world-class Superior Hiking Trail, this Databook is your essential guide to exploring the rugged, challenging, and beloved footpath through the northwoods of Minnesota.
Published in 2020.
Maps
Trail Atlas of the Superior Hiking Trail
The Trail Atlas of the Superior Hiking Trail is a comprehensive map set that provides 41 detailed, full color topographic maps covering the entire main SHT, all spur trails, and many non-SHT connector trails.
Print version: Purchase now from SHTA
Digital version: Purchase via Avenza Maps
MAP SERIES SETS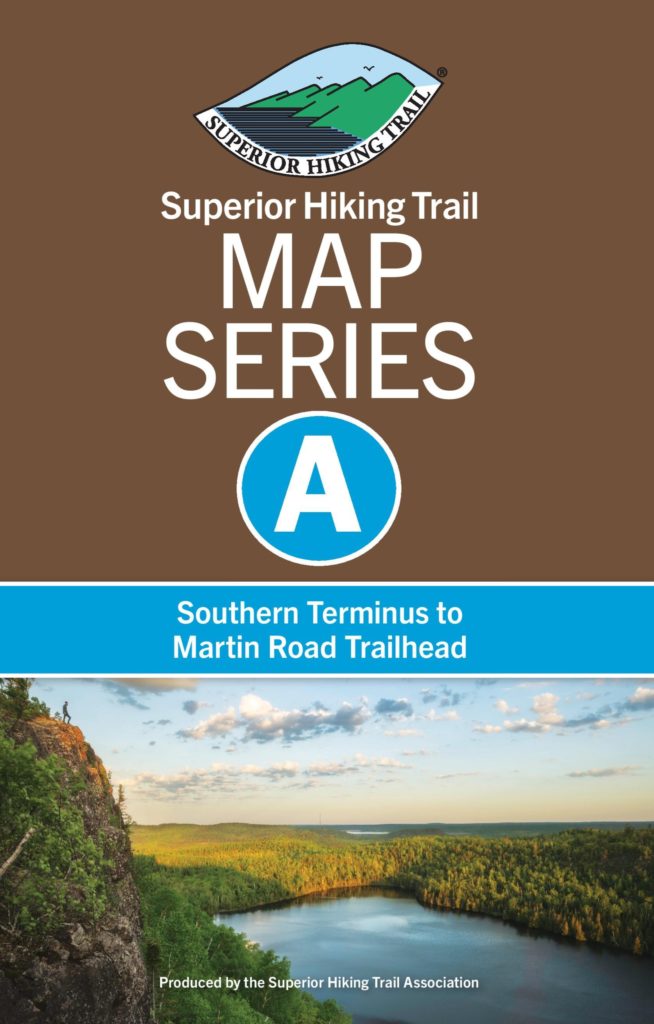 Six Map Series sets, each covering approximately 50 miles of the SHT, are now available.
Map Series A: Southern Terminus to Martin Road Trailhead
Map Series B: Martin Road Trailhead to Lake County Road 301 Trailhead
Map Series C: Lake County Road 301 Trailhead to Minnesota Highway 1 Trailhead
Map Series D: Minnesota Highway 1 Trailhead to Temperance Wayside Trailhead
Map Series E: Temperance Wayside Trailhead to Pincushion Mountain Trailhead
Map Series F: Pincushion Mountain Trailhead to Northern Terminus
GPS
If you're interested in accessing GPS data for the Superior Hiking Trail, please complete the SHT Data Request form to let us know more about your intended use.